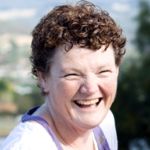 Published in PEPTalk May 2018 as The Hill Report
By Sheree Hill
March 2018 – It's time to write my article for PEPTalk magazine. As I write now I know it will be very different to my normal piece and something written from a dark place. I do apologise in advance but I've decided that it's important to express the way I'm feeling and have felt at times over a long period of time.
It is currently 4.23 am and I am sitting in the chair writing furiously on my IPad simmering with emotions that are not happy, positive or welcome. This week so far, it's only Thursday morning, has had me on a roller coaster ride and has been as bad as a week can be. It has thrown me to the bottom of ravines and then pitched before bottoming out, allowing me to feel as if I was climbing out, only to throw me back down again. Here I am, questioning my desire to be a mother, a wife, a carer and lifeline to my family. Yes, my desire, not my ability. I know I can do the job but do I really want to do it anymore? At this moment I do not.
This week has been the culmination of a journey that started a few months ago with a lot of medical appointments on top of the usual plethora of life appointments. I feel as if I have had my identity ripped away from me. I am Michael's wife, Matthew and Eliza's mum, Sandra's daughter and the Hill family linchpin. I have been this for so long and now I feel fractured and exhausted and I don't want to do it anymore. I want me back.
Through no fault of anyone's, the stars have not aligned for me. On top of a number of medical issues happening all at once for a number of family members, my work has become incredibly busy and my hubby, who retired from work last year, has been offered a few days of work each week. Add this to time spent caring for my adult son with disability. Each thing on its own I know is no big deal but in the overall scheme of things and with all the different demands I have started to unravel. Today, this all came to a head resulting in arguments (very polite and professional but arguments none the less) with three medical Professionals and two Receptionists, followed by two very loud yelling matches, within the safety of my own home, that allowed me to vent some, but not all, of my frustrations.
I have reached a stage of my life as a parent carer where I'm feeling that I didn't get what I signed up for and I'm worried that I'm starting to resent it. The role of carer has had to be my primary focus for so long that it has taken over the other roles. Why? Because there was no other choice. I love my son as much as is possible but today I've realised that it's all too much for me and I am full of not so nice thoughts and feelings. Does this make me a bad Mum? I keep asking myself if I want to or even can keep being the person I have become. What I am sure of at this moment is that my energy and motivation well has run dry and I need to make changes.
By nature I am a glass half full with a twist of lemon sort of person and I'm sure that I will stay that way but tonight sitting here in the dark questioning a lot of things, I have realised that if I did indeed had my time to do it all again that I would not be in such a rush to take on so much of the responsibility.
Will I be judged because of this? Well yes, I expect I will. Some may say, 'it's only a stage Sheree', 'it's only a bump in the road' but honestly I think it has been building for 27 years.
Will I walk away? Of course not, but things will have to change. I have finally been very brutally honest with myself and admitted that while I love my children and my hubby and my Mum (who is a   crabby older version of me) they are not my whole world. They are my loved ones who have been with me for the journey so far and now I need to start loving and appreciating myself.
Will I change my life now? Yes I will, and in ways that will have ramifications for everyone.
My son and his life situation is in the process of changing already with the NDIS so it is the right time for my place in his life to change. I didn't realise until now just how much I needed this to happen. I'm going to request funding for my son to have assisted living; the time has come for him to leave the nest. I think the same applies to my daughter, who will not be impressed. Hubby and my Mother will experience changes I need to make as well, but the biggest change will be for me from allowing myself to admit that I can no longer continue to be a primary carer. I'm ready to enjoy the role of simply being Mum.
May 2018 – I started writing this article about 5 weeks ago and today I have just returned from a holiday with friends as well as having a short unexpected visit to hospital to have some emergency surgery.  I have shown the first part of this article to a few people and their reactions have been varied, some shocked that I would say publicly that I would do this differently if I had my time again and others supportive that I am being honest with myself.
I love my children, of course I do. I will do my best for them but I am glad that I have admitted that I have not fully enjoyed the role of primary carer. I have started the process of change and I am determined that these changes will lead my family to taking on more responsibility in their roles as Mum, Dad, Son, Daughter and Nan. I have brought some new people into or lives to assist us while we make these changes. While I know that many parent carers do not feel as I do at this time I know many others who do. I am glad that I'm taking a stand for me and admitting my true feelings. It has brought me a sense of relief and given me a new direction and purpose.
We've got some work to do redefining the relationships and roles in the family, I'll let you know how we go.